25th Annual Writer's Digest Self-Published Book Awards
Mississippi Whispers is 2018 Winner of 5 Stars in 4 Categories by Writer's Digest in the 25th Annual Self-Published Book Awards.

Mississippi Whispers is based on a true story and has been reincarnated as a Novel with the writing talents of CBA's John E. Carson. This is a great example of Hybrid Publishing and the talents of the entire CBA Team.
A few comments from the Judge 39, 25th Annual Writer's Digest Self-Published Book Awards: "Author opens the book with stellar imagery and engaging sense of place and time. Some gorgeous phrasing in here, fresh turns of phrase that create a sense of awe for the reader. We're fully engaged within the first few pages. Well done. Author does a good job of creating tension right up front. Author writes movement well, and also imbues dialogue with good energy matching the same sense of cautious slow-rolling and fast-paced delivery. Intrigue is kept strong throughout the quick-paced ending. Great depth here, and excellent cadence."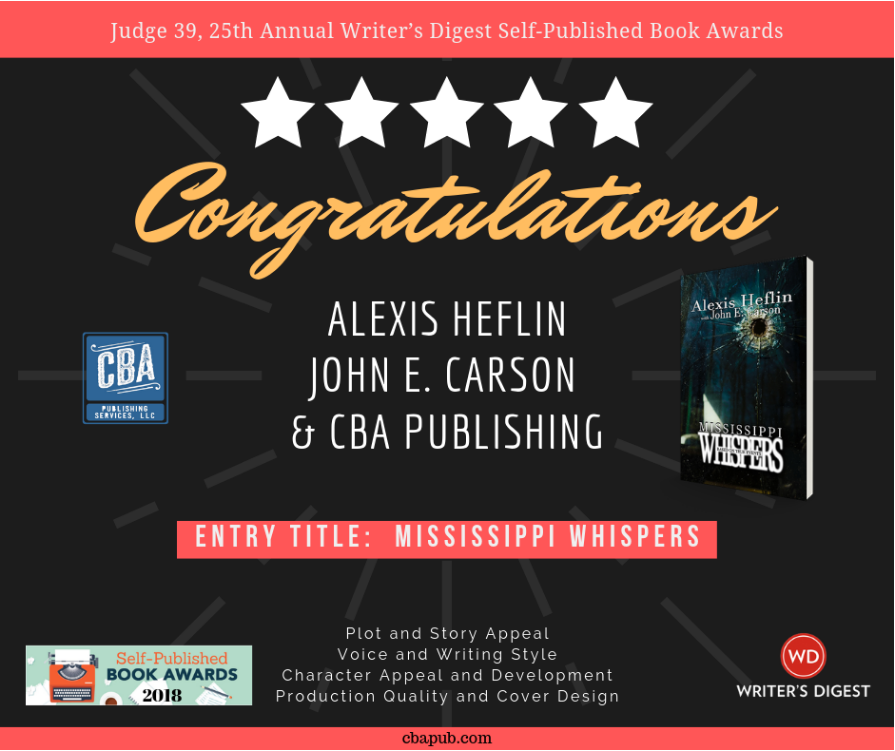 "I could never thank you enough. You got me in one fell swoop. It tells my story in pictures and still keeps them guessing." 
Patricia Ann Woolfork – Author of Savoring Eden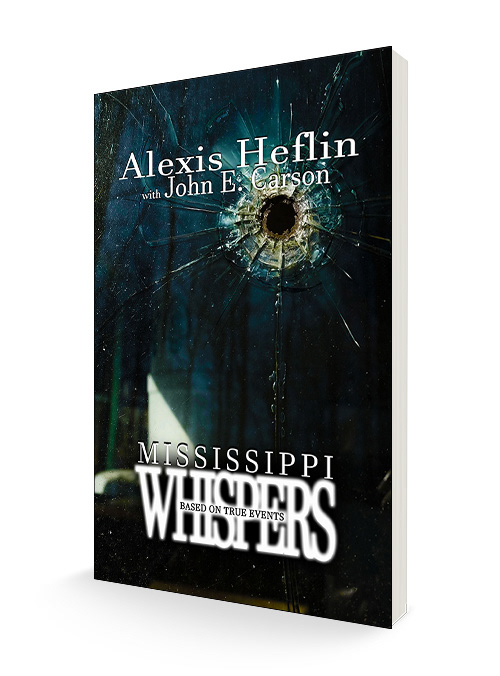 "Your company does beautiful work! People from all over love the new book. You've touched a lot of people about this cold case that has yet to be solved, but with your support, faith, and prayers, we have come a long way." 
Alexis Heflin – Author of Mississippi Whispers that inspired the novelization of same name..
"Thank you, thank you. You are talented, professional, responsive ladies and I am so proud to be working with you." 
Cathey Carney – Old Huntsville Magazine, For the collection The Way It Was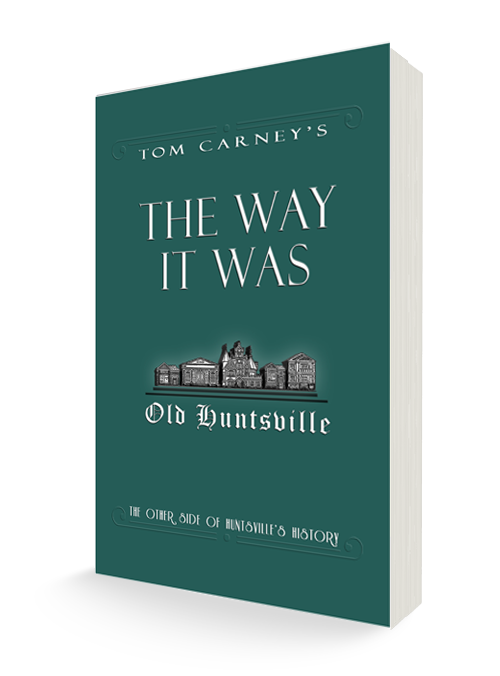 I got my book today. Of course I cried, Tom would be so proud. It's just beautiful, professional, excellent quality, heavy, the color is so pretty and the design/font/color/picture on back and front covers just perfect. The inside weight/color & ink is just the best. Easy to read, the clip art illustrations I love, the page numbering on the bottom, I knew it would be good but it exceeds my hopes for Tom's book. I can think of NOTHING that I would have requested to be different. So happy and thrilled to let my friends know, even some family members didn't know we were working on this. 
Cathey Carney – Old Huntsville Magazine, For the collection The Way It Was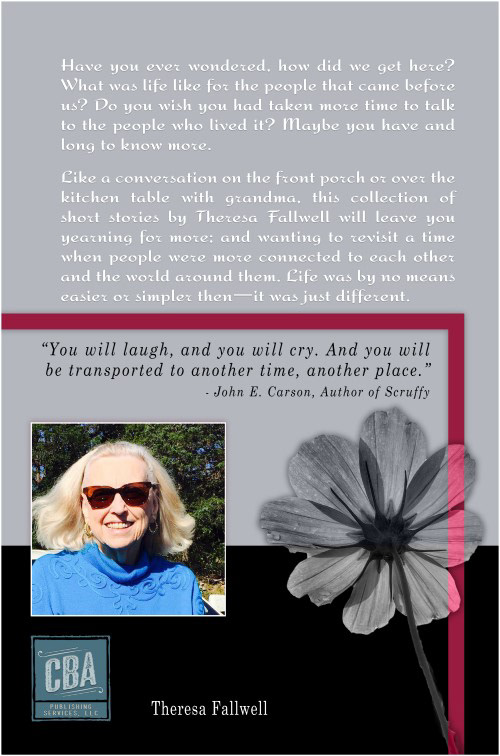 "My experience with this company was excellent. They did exactly what they said they would do and resulting product was great. Such a pleasant, professional relationship that I will use again
Theresa Hanvey Fallwell – Author of Life's Lessons and a Butter Churn