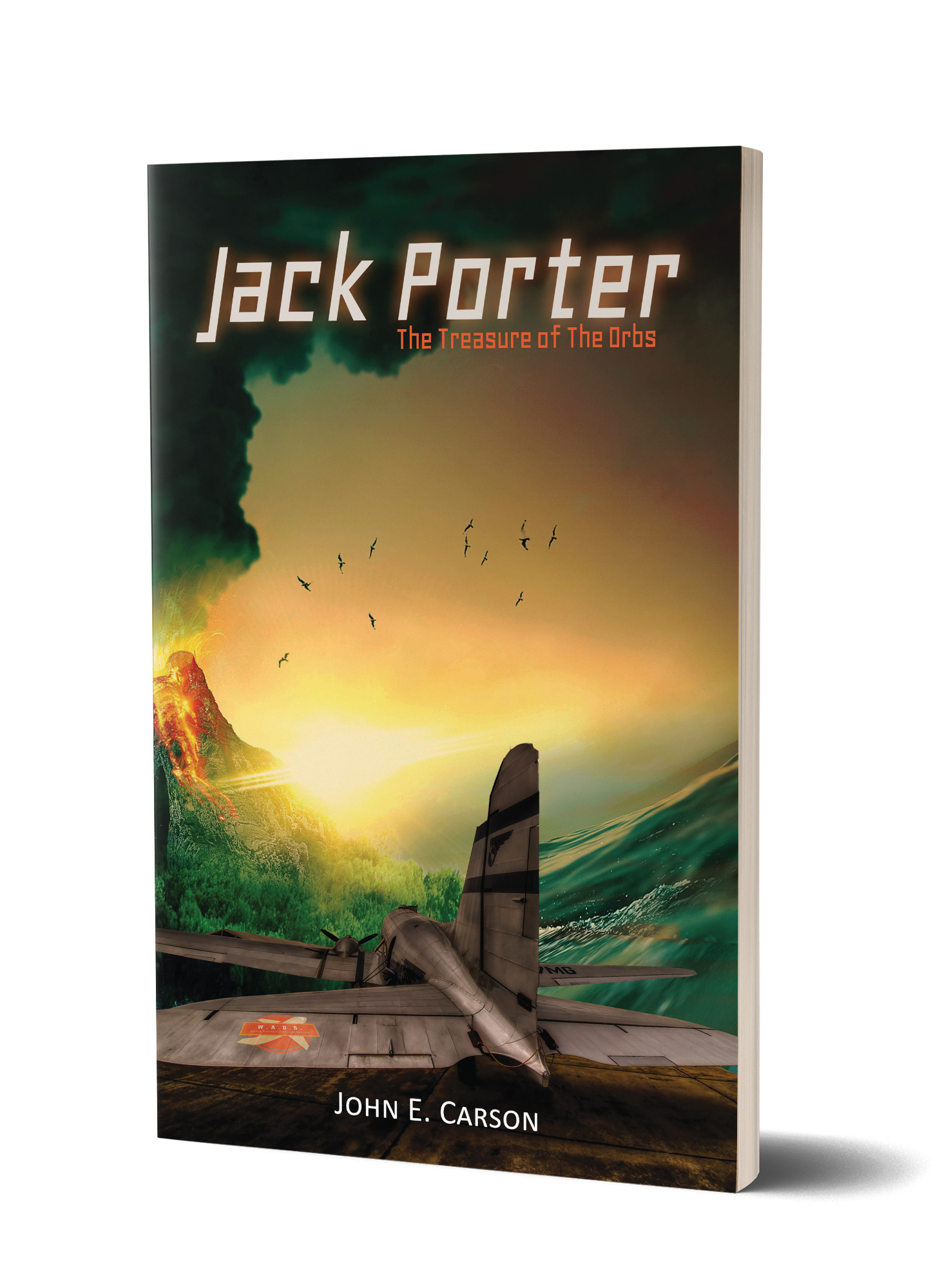 Jack Porter - The Treasure of the Orbs
Jack Porter always delivered. In fact, he made a life of it. From pizzas to packages, he stayed steadily employed, learning the ins and outs of the world by catching glimpses of other peoples lives and businesses, eventually realizing the way to success was to own the business.
Now the owner of W.A.D.S. (World Airfreight Delivery Service), he realized his dream and business was booming, but with the next client through the door, it just might blow up in his face!
Staring at the package, Jack knew the world was counting on him to make the right decision and though every instinct told him to refuse the job, one thought repeated in his mind.
Jack Porter always delivered.
Tranquility. In a world balanced between Biological and Technological needs, tranquility had become the goal of both humans and their artificially intelligent partners; and there was a high price to pay for upsetting it. Dissenters had been rooted out, imagination and creativity had been voted out and the once clearly defined roles of both the Biologics and the Technos had been blurred to the point that recognizing one from the other was as difficult as seeing the difference in the real and artificial grass surrounding the featureless buildings of the new world order that both man and machine had built. Surviving in a world where every artificial flower in this Garden of Reason was watching would not be easy; recording the truth would be even more difficult; finding out who you really were, almost impossible. And what would happen to Tranquility if you did? What price would you pay if you were the Last Writer?


​​​​​​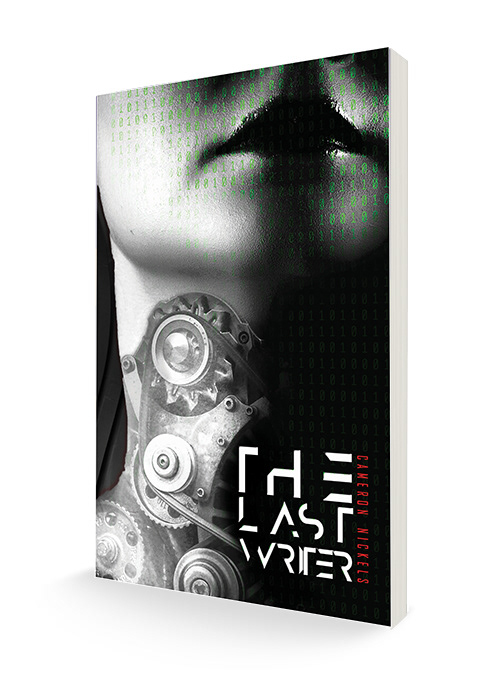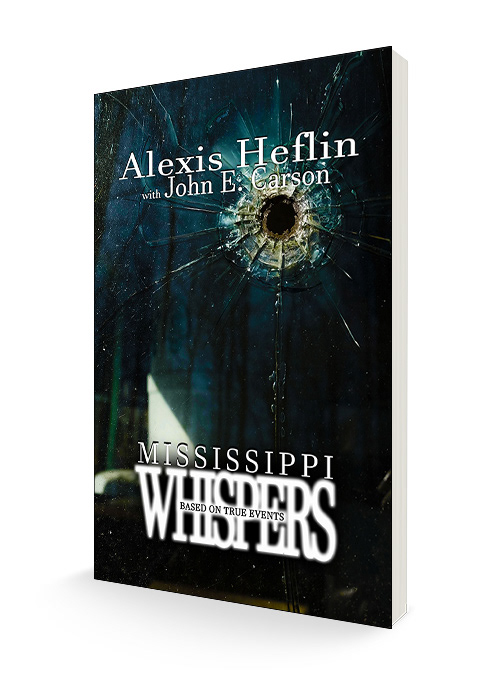 A bullet riddled car, a torn-up hotel room, and a phone call from a former friend testifying to the murder of John Lloyd "Buddy" Heflin all point to foul play in his disappearance from Jackson, Mississippi on a cold New Year's Day in 1969. Despite the evidence, no official investigation was ever done, leaving his family with only whispers of what may have led to the reports of him being thrown into the unfeeling waters of the Mississippi river. A conspiracy of silence and a cover up? The persistent whispers concerning Buddy's disappearance have haunted his wife and children for forty-nine years and only the truth can finally quiet them forever.
5 Star Winner of the 2018 Writer's Digest Self-Published Awards.
Judge 39, 25th Annual Writer's Digest Self-Published Book Awards. 
Voice and Writing Style: 5
Character Appeal and Development: 5
Production Quality and Cover Design: 5
Based On True Events by Alexis Heflin with John E. Carson
Have you ever wondered, how did we get here? What was life like for the people that came before us? Do you wish you had taken more time to talk to the people who lived it? Maybe you have and long to know more. Like a conversation on the front porch or over the kitchen table with grandma, this collection of short stories by Theresa Fallwell will leave you yearning for more; and wanting to revisit a time when people were more connected to each other and the world around them. Life was by no means easier or simpler then—it was just different. You will laugh, and you will cry. And you will be transported to another time, another place.

by Theresa Hanvey Fallwell
152 pages
Formats: Paperback
A CBA Production House Publication
Genre: Histories – America
Print: Amazon
ISBN: 978-1983788468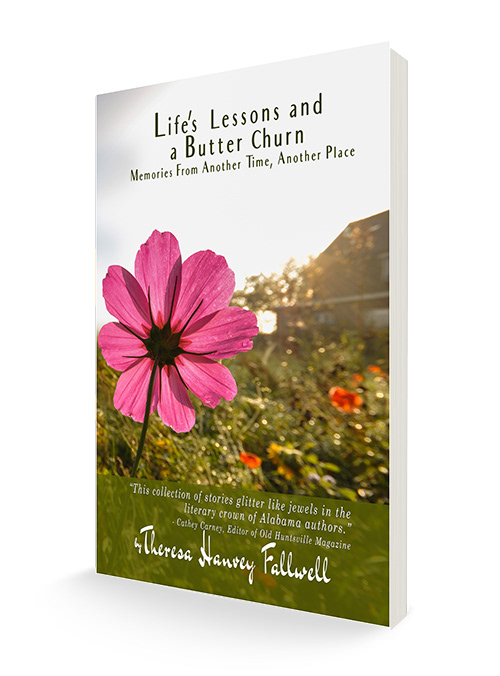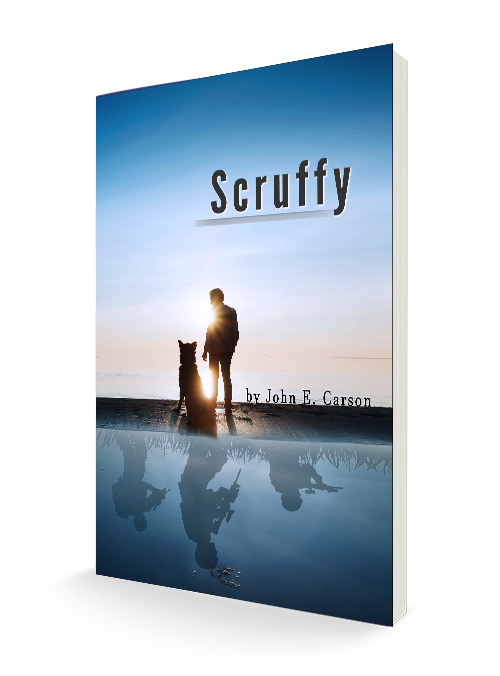 Having survived combat in Iraq, former Sergeant Joseph Mackey came home to war within himself, one that kept him in the desert even in his sleep. Like the enemy in Iraq, a victim of PTSD never knew when an attack might come and Mac's symptoms had driven him to homelessness and self-medication. Traveling west from shelters to the streets, his health in a steady decline, Mac sought a warmer winter to continue his struggle with thoughts of ending it all. Now, his back to a wall and a knife at his throat, he was sure the choice was about to be made for him-until a savage growl came out of the darkness and changed everything.

by John E. Carson
146 pages
Formats: Paperback, eBook
A CBA House Publication
Genre: Fiction
Print: Amazon eBook: Kindle
ISBN: 978-1543169010
From bootlegging to ghosts and everything in between, this collection of stories shows the other side of Huntsville and its development in unexpected ways. Utilizing illustrations and advertisements, anecdotes and stories, Tom Carney has created a virtual time machine that doesn't always land where you would expect it.

by Tom Carney
 320 pages
 Formats: Paperback
A CBA Production House Publication
Genre: History / Local / Alabama / Huntsville
 Print: Amazon
ISBN: 978-1726417402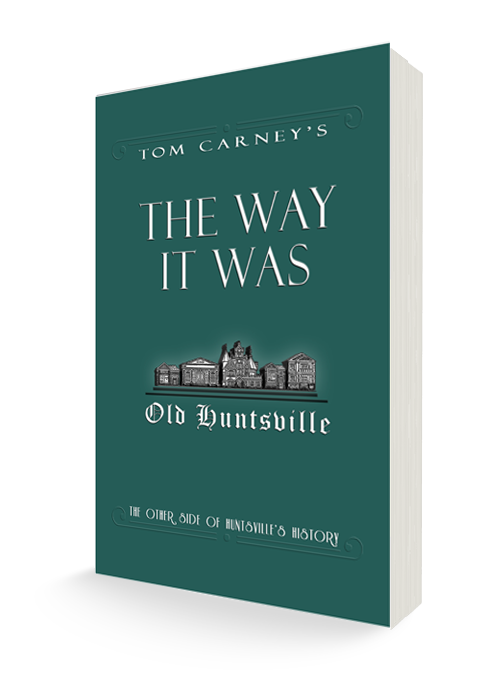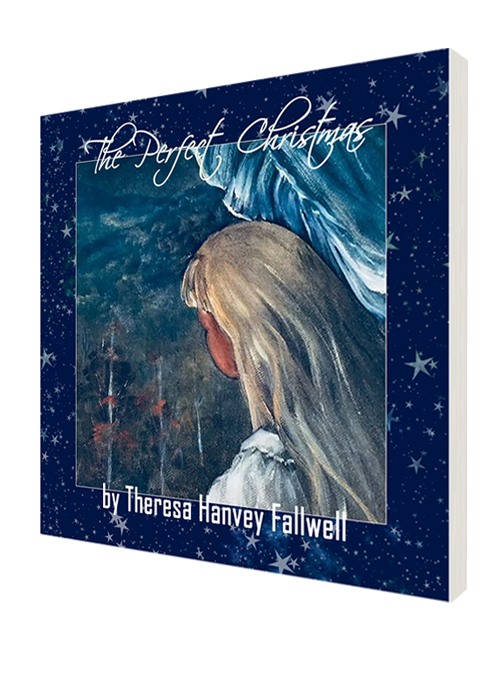 The holiday cookies were baked, the presents were wrapped and the last day of school before the two-week break had arrived. Everything was falling neatly into place after months of careful preparation.
Ten-year-old Gwendolyn had thought of everything! This would be a perfect Christmas; one she would never forget. After all, with that kind of planning — what could possibly go wrong?
A CBA Production House Publication
From the beginnings of the written word on clay tablets over 5,600 years ago, to Johannes Gutenberg's invention of movable type and the printing press, to today's electronic tablets and computers, mankind has been on a journey of enlightenment that has encompassed untold thousands of voyages through life on Earth and past the boundaries of our solar system into the far reaches of the Milky Way galaxy.The invention of writing has given us the power to transmit pictures, ideas, history and learning from one person to another, one generation to another and inspire and influence cultures and civilizations across the globe.The ability to write creatively, to draw and hold an audience through stories written and read is one of the greatest gifts given to humankind; and the 2018 Creative Writing class has presented their unique and diverse talents in this anthology, taking us with them as they transcend the walls of the classroom, cross borders both real and imaginary and even move forward or back through time itself. Travel with us now as we boldly go where no creative writing class has gone before!Full of fun and imaginative stories, Voyages also features word puzzles, trivia, mazes, jokes, photos, and artwork that will be sure to make you smile. Journey with us as we explore the solar system and beyond!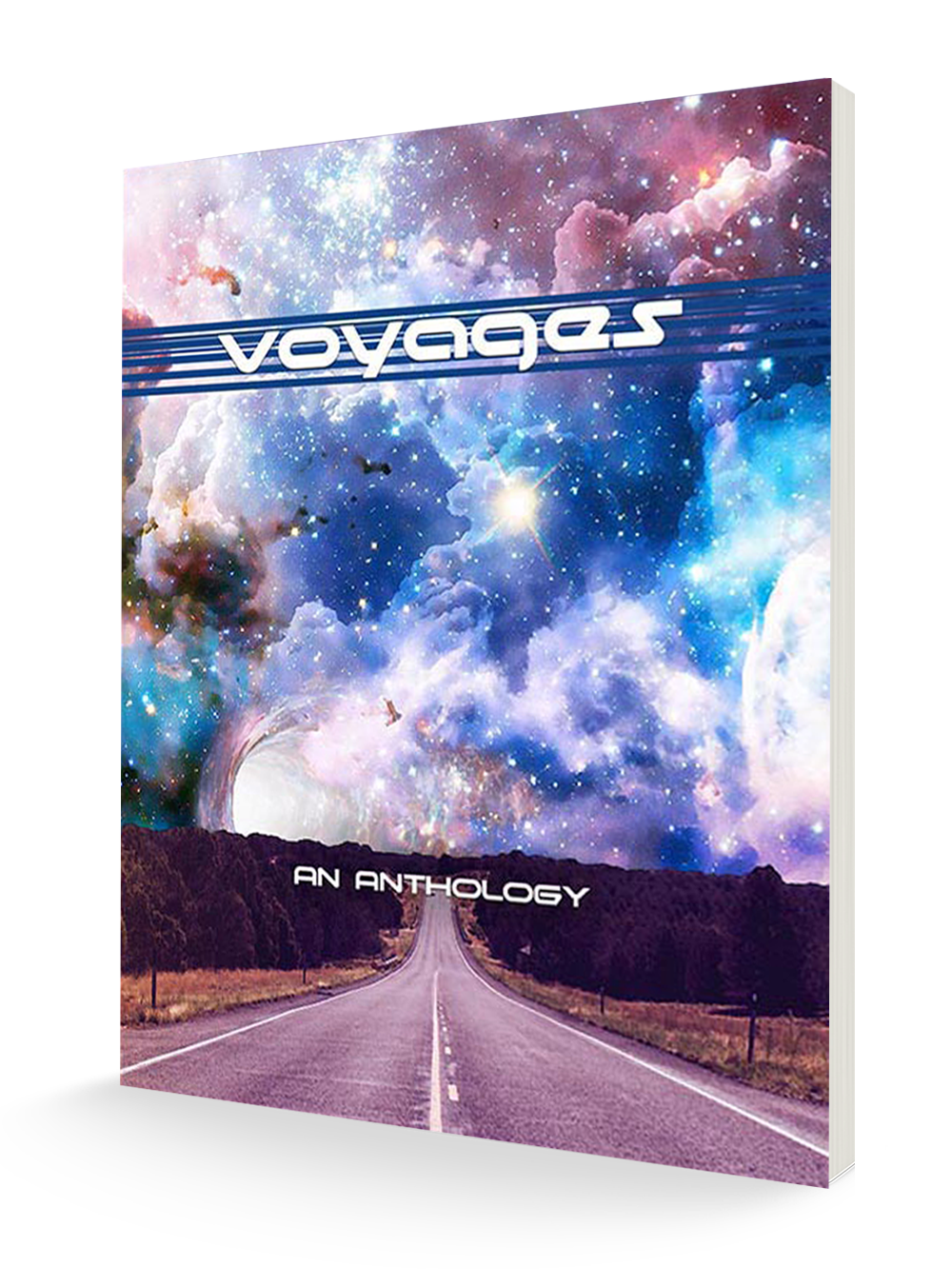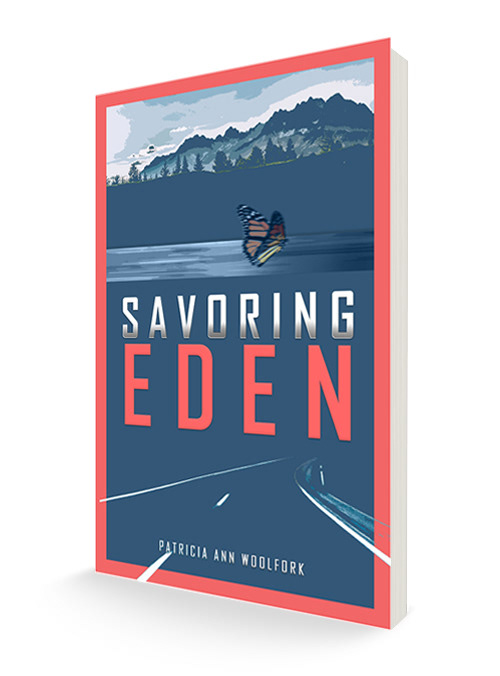 by Patricia Ann Woolfork
The first release from our new imprint, CBA Cares.
The Garden of Eden, considered to be mythological by most scholars, exists all around us as we travel through life, but so too does the serpent that caused our expulsion from paradise and follows wherever we go, rearing its evil head, poisoning our souls, stealing our innocence and self-worth, slaying our hearts and violating and abusing our bodies.
For all those whose joy has been choked in its tightly coiled grip, all who have suffered pain and abuse, all who have lost sight of the paradise we live in and the peace it holds, this book offers a road map; a way back to that not so mythical place that can only be found when we free ourselves from the choking grasp of the snake and shut out the whispers of its forked tongue.
As the poet John Milton said in Paradise Lost, "Long is the way and hard, that out of Hell leads up to the Light." Let Trishann's poetic observations and introspective journey help guide you on your way.
The personal growth guide that has been missing from the genre for years. 
Releasing 2021 

by Tom McGee and Anna Talyn



Social media

 @possibilityofhappy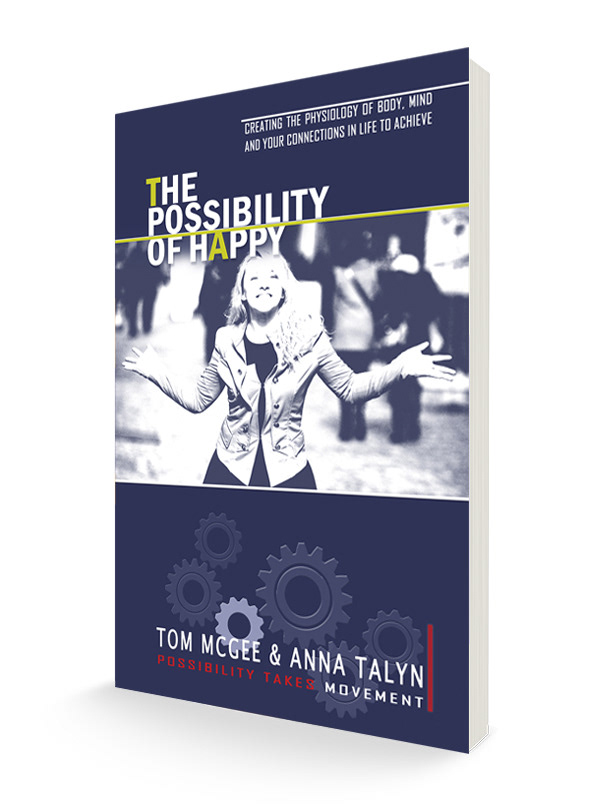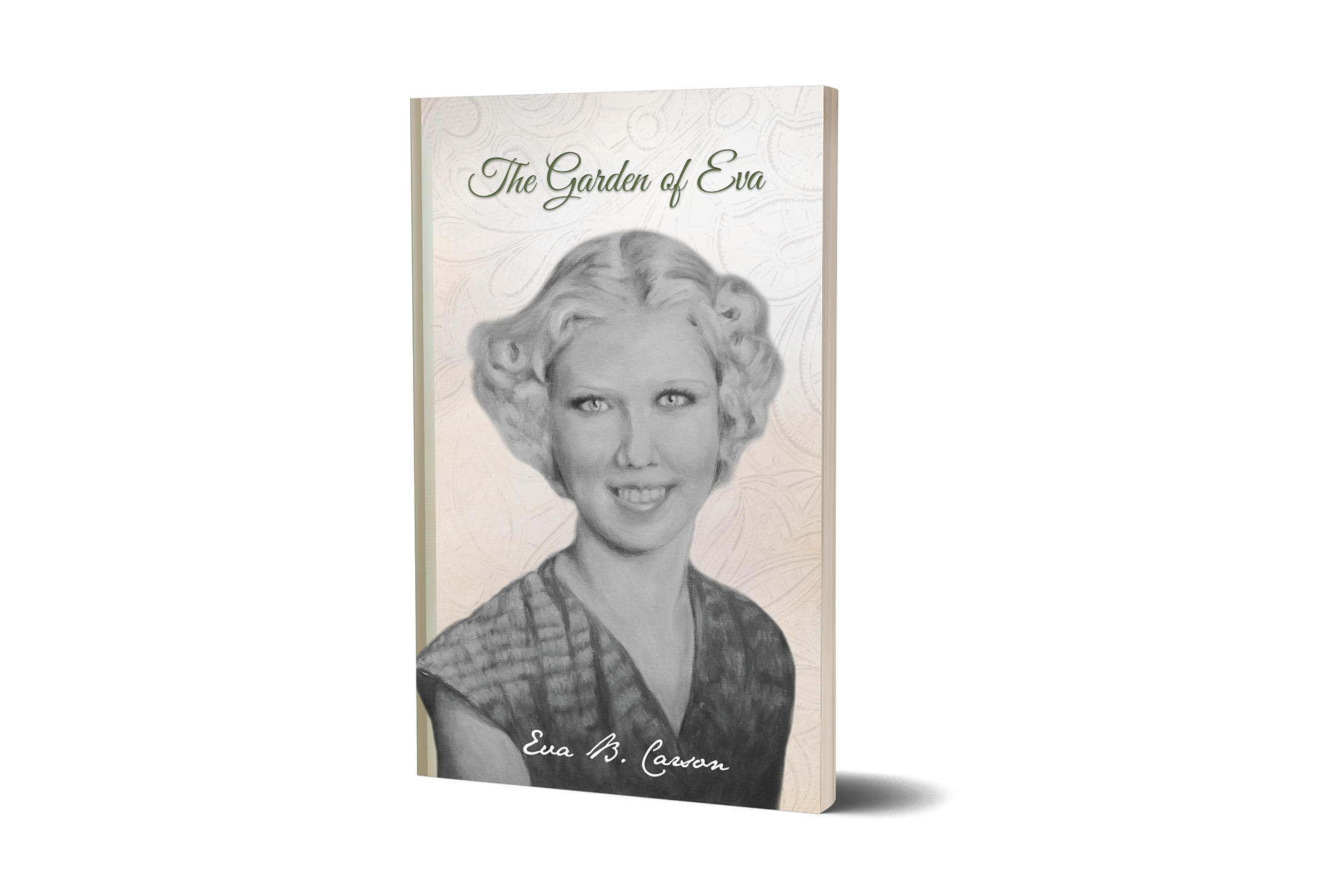 "The fog crept in on little cat's feet." 
This line from Carl Sandburg's Chicago poems, one of Eva B. Carson's favorite quotes, was not only a reflection of the country's love of Sandburg's "Every-man" style, but Eva's love of simple description and a well-turned phrase.
Her belief that plain words, meter and rhyme could be melded into meaningful insights into the human condition is evident in her many works.Like Carl Sandburg, Robert Louis Stevenson, Robert Frost and Edgar Alan Poe, Eva's use of verse, however simple in appearance, often opens a window to peer, not only at the meaning of life, but into the depths of the soul as well.